Taiyo Diaphragm Pump
TAIYO Air operated Diaphragm pump performs quality pressure pumping any kind of fluid. TAIYO provides many options for body material such as aluminum, stainless steel(equivalent of SUS316), casting, and resin, also material of diaphragm such as Nitrile rubber, Teflon, Fluorine rubber and more to adapt any application needed.
Air Driven Diaphragm Pump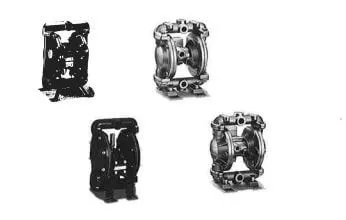 TD Series​
Metal Type / Suitable for not only organic solvent, slurry fluids, viscosity fluids, also applicable for acid and alkali chemicals.
Safety design, Explosion-proof and fire-proof type.
No overload.
Easy operation and adjust output volume.
Self-absorb type, no absorbing water required.
Easy to change position of piping port.
Click to download catalog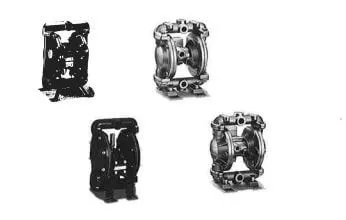 TD Series
Resin Type / Suitable for Viscosity fluids and acid, alkali chemicals.
Resin body suitable for corrosive liquid such as acid and alkali.
Freely adjustable piping direction.
Anti-explosion and fire-proof type.
No overload.
Easily regulate output volume.
Designed as self-priming pump.
Mixed fluid with fiber particle or grain also can be pressed.
Click to download catalog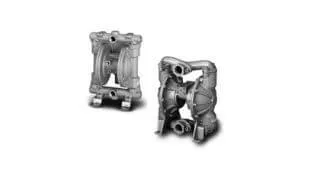 TD2 Series
Metal Type
Vastly improved new product shows flow more. (25% higher than our previous model)
Wide range of piping direction.
Easy maintenance.
Cartridge type check valve.
Air valve is bolt on, easy to disassembly and assembly.
Click to download catalog
Electric Driven Diaphragm Pump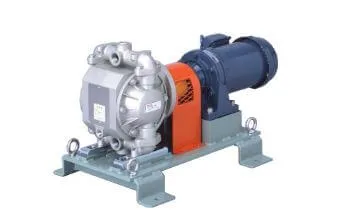 ETD2 Series
Electric Driven Diaphragm Pump
The cut of running costs and emissions of carbon dioxide to approx. 80% of that of the conventional company products.
Contribution to energy saving by reducing running costs for equipment.
Enable to use in the clean environment with no exhaust and low-noise.
Stable output rate driven by electrical motor.
Wide range of flow rate can be adjusted by inverter control mechanism.
Add variations of flameproof and increased safety specification to the series.